James T. Markey Home Remodeling LLC
Roofing, Replacement Windows, Siding, Gutters
Serving Central New Jersey
Union, Somerset, Middlesex, Essex & Buck Counties
James T. Markey Home Remodeling LLC has been providing exemplary roofing, siding, replacement windows, and gutter services in the Central New Jersey area since 1980. With each and every one of our residential or commercial projects, we strive to provide professional, timely service at a fair price. Give James T. Markey Home Remodeling LLC a call today. We are happy to provide a quote for your exact North Plainfield roofing, siding, window, or gutter needs!
---
Call for a FREE Quote
---
Highly Rated & Recommended
★★★★★
"My wife and I have used Markey for several home improvement projects. They just completed adding window shutters to our home. Bottom line is we DON'T use any other contractor for the projects we need done, and, that they provide as a service. We've always referred friends and neighbors when asked for a referral."
- Don Simmons
Professional Roofing Contractors
James T. Markey Home Remodeling LLC is experienced in installing many types and styles of roofs, and can match the architectural style of your building and your own personal preferences. We would love to work with you and recommend the best choice in roofing for your North Plainfield area home. Some common roofing choices that we provide include shingle roofs, tile roofs, flat roofs, and metal roofs for both residential and commercial properties.
Shingle roofs are economical as compared to many other types of roofing, but that doesn't mean they have to be boring. James T. Markey Home Remodeling LLC offers a variety of asphalt shingle roofing products, including strip shingles, dimensional shingles, and a variety of colors of premium asphalt shingles. Modern shingles can imitate the look of natural slate or cedar shake for a fraction of the cost.
When you call (908) 224-0308 for roof installation, you will speak to a knowledgeable roofer who can provide you with the exact roof installation information you need. We go above and beyond to ensure each of our valued customers' needs are met and they are 100% satisfied. Let us be that roof installation company for you! Call James T. Markey Home Remodeling LLC at (908) 224-0308 today.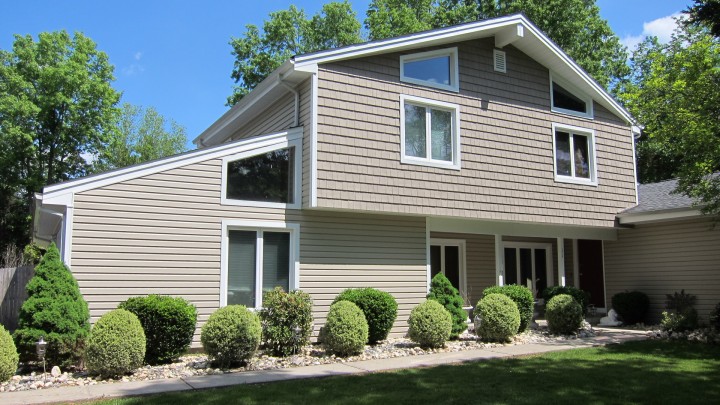 Why James T. Markey is Different
With as many years in the business, as I have, there are a lot of window manufacturers that want my account. I have the distinct advantage to be able to handpick which windows I sell. I get territory protection so no other companies in the area have my window available. The windows we choose to work with are amongst the best replacement and new construction windows in the industry. They are fast-growing and just opened a larger manufacturing plant in PA. They are made in the U.S.A.
James T. Markey Home Remodeling LLC has a reputation for providing homeowners with the information and execution to upgrade the look and energy efficiency of their homes. From the initial consultation to the window installation and trim work, James T. Markey Home Remodeling LLC offers superior customer service and experienced, highly skilled installers.
At James T. Markey Home Remodeling LLC, our professional services include gutter maintenance, installation, and installing rainwater harvesting systems. We know what it takes to make sure your gutters are the right style for your home and that they are working properly. James T. Markey Home Remodeling LLC has been in the gutter installation and maintenance business for years.
James T. Markey Home Remodeling LLC's Training & Warranties
All of our installers are trained and certified by the companies we sell to. This ensures that product warranties will be upheld. Some products come with lifetime warranties but if the product is installed wrong the manufacturer will void their warranty. If a customer has a problem 10 days down the road or 10 years down the road, our warranty will stand.
---
Call for a FREE Quote
---